DISCOUNT APPLIED! SAVE $70 ON CAVIAR PASTA KIT
A luxurious DINNER EXPERIENCE
Our Pasta kit includes all the ingredients for a perfect caviar dinner for four.
Enjoy the simplicity of one of our staple recipes in the warmth of your home.
Your kit serves 4 and contains:
Monograno Felicetti spaghetti, 1.1Lb/500gr, in two options:

• Black, from the finest durum wheat with squid and cuttlefish ink

• Matt, from durum wheat

Exclusive recipe card, to recreate this indulgent dish at home
Caviar Pasta Kit, a limited edition by Calvisius.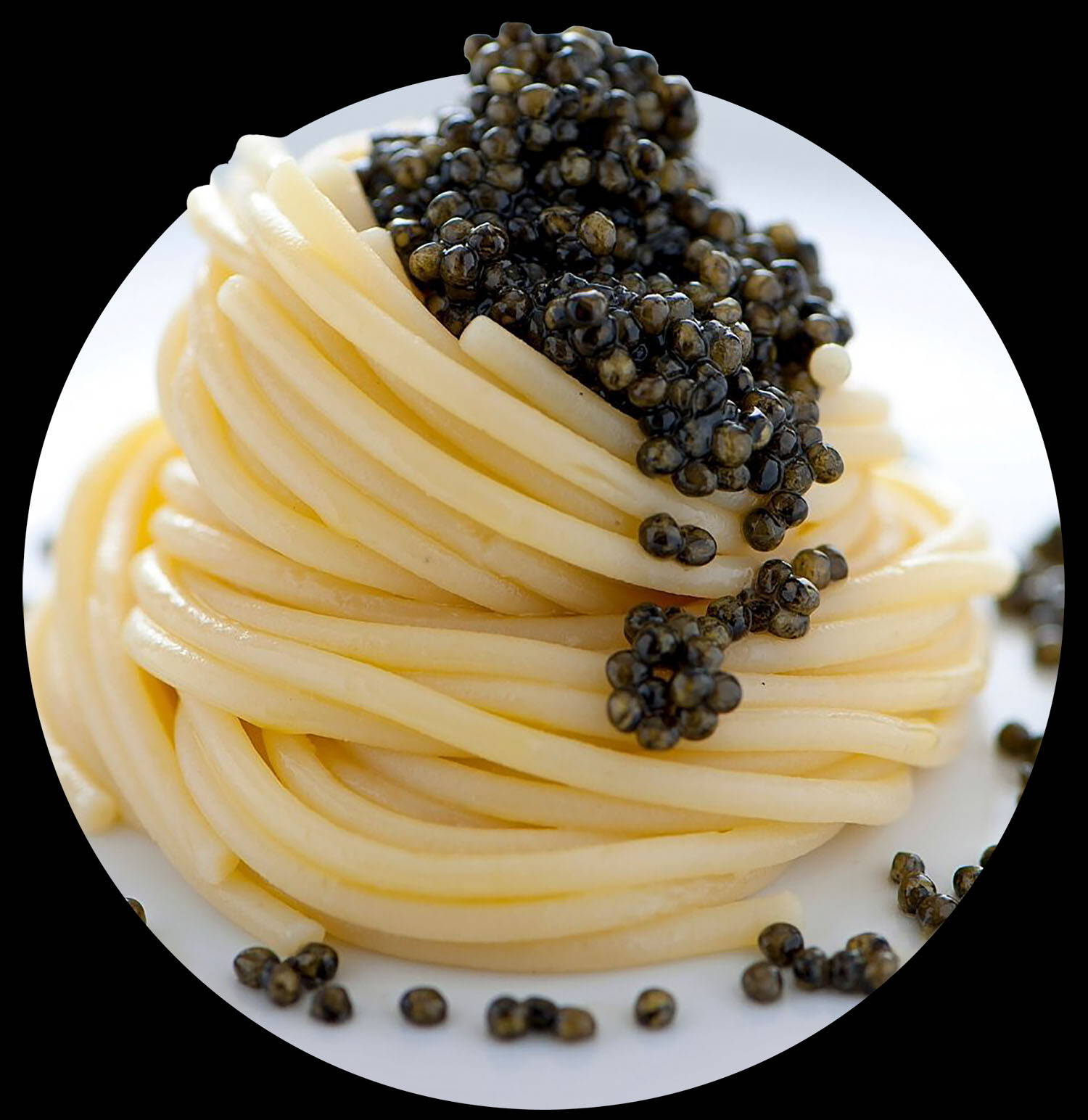 •50 gr Calvisius Tradition Prestige, White sturgeon caviar
•50 gr Calvisius Caviar Butter Cream
•Monograno Felicetti spaghetti, 1.1Lb/500gr: Matt, from durum wheat
•Recipe card, to recreate this indulgent dish at home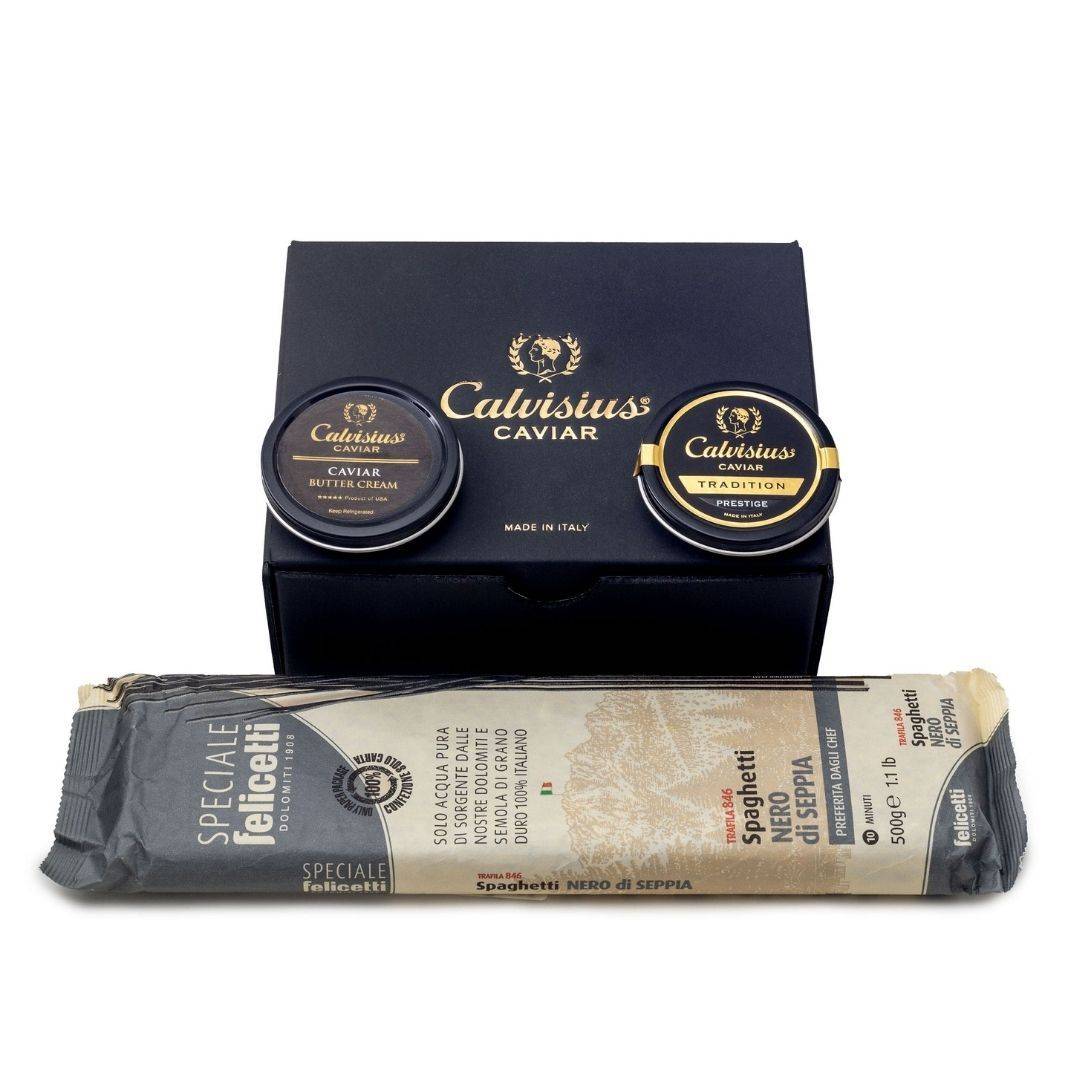 •50 gr Calvisius Tradition Prestige, White sturgeon caviar
•50 gr Calvisius Caviar Butter Cream
•Monograno Felicetti spaghetti, 1.1Lb/500gr: Black, from the finest durum wheat with squid and cuttlefish ink
•Recipe card, to recreate this indulgent dish at home
Liquid error (templates/page.gem-89533710534-template line 19): Could not find asset snippets/judgeme_widgets.liquid