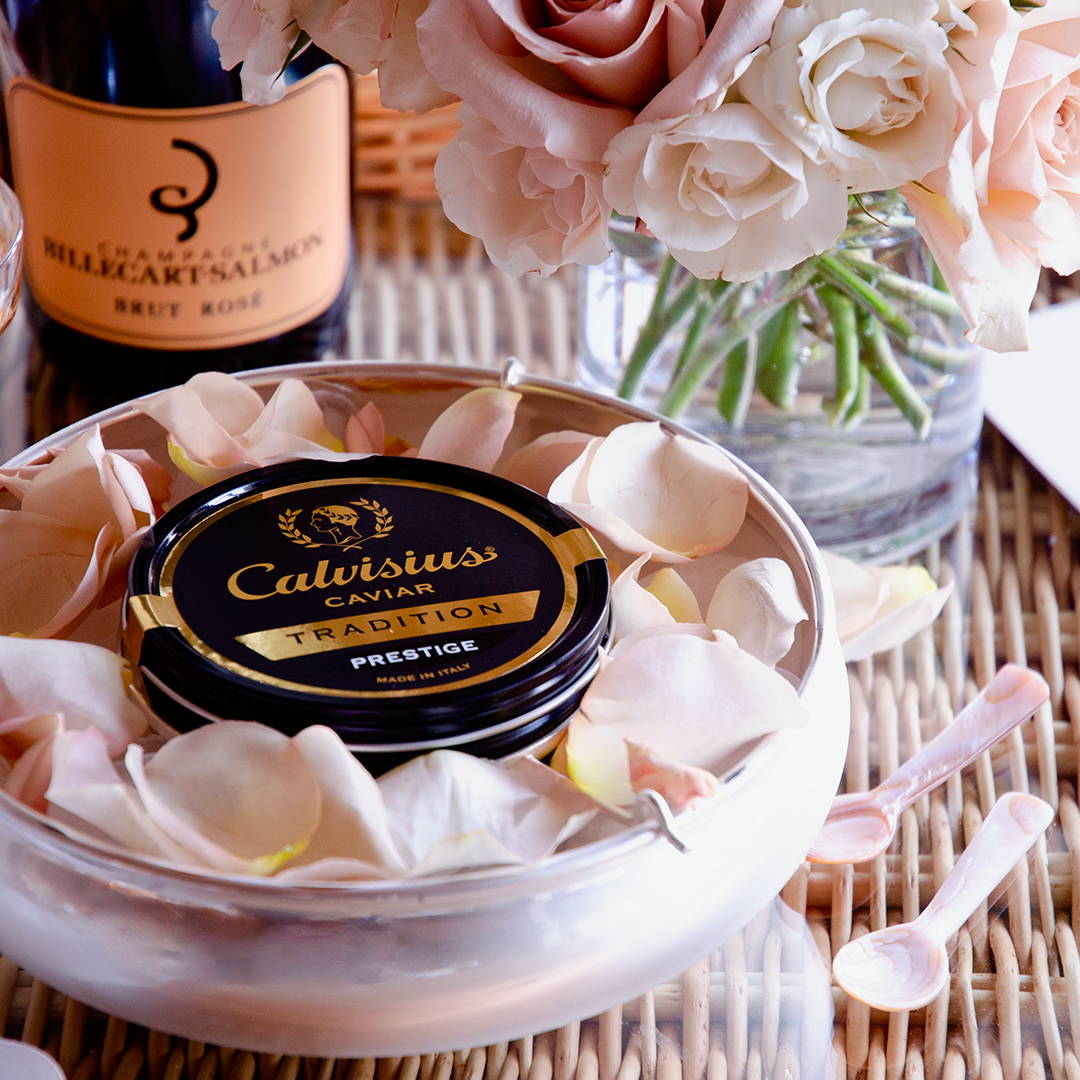 Give Mom the gift of Calvisius black pearls for Mother's day. Treat her to an indulgent caviar feast, with our Viva la Mamma caviar kit.
Whether on a picnic on the beach, or a quiet snack in the park, our kit has it all: caviar, opening and serving tools, and accoutrements, all in an elegant canvas bag to enjoy your caviar experience on the go, the Calvisius way!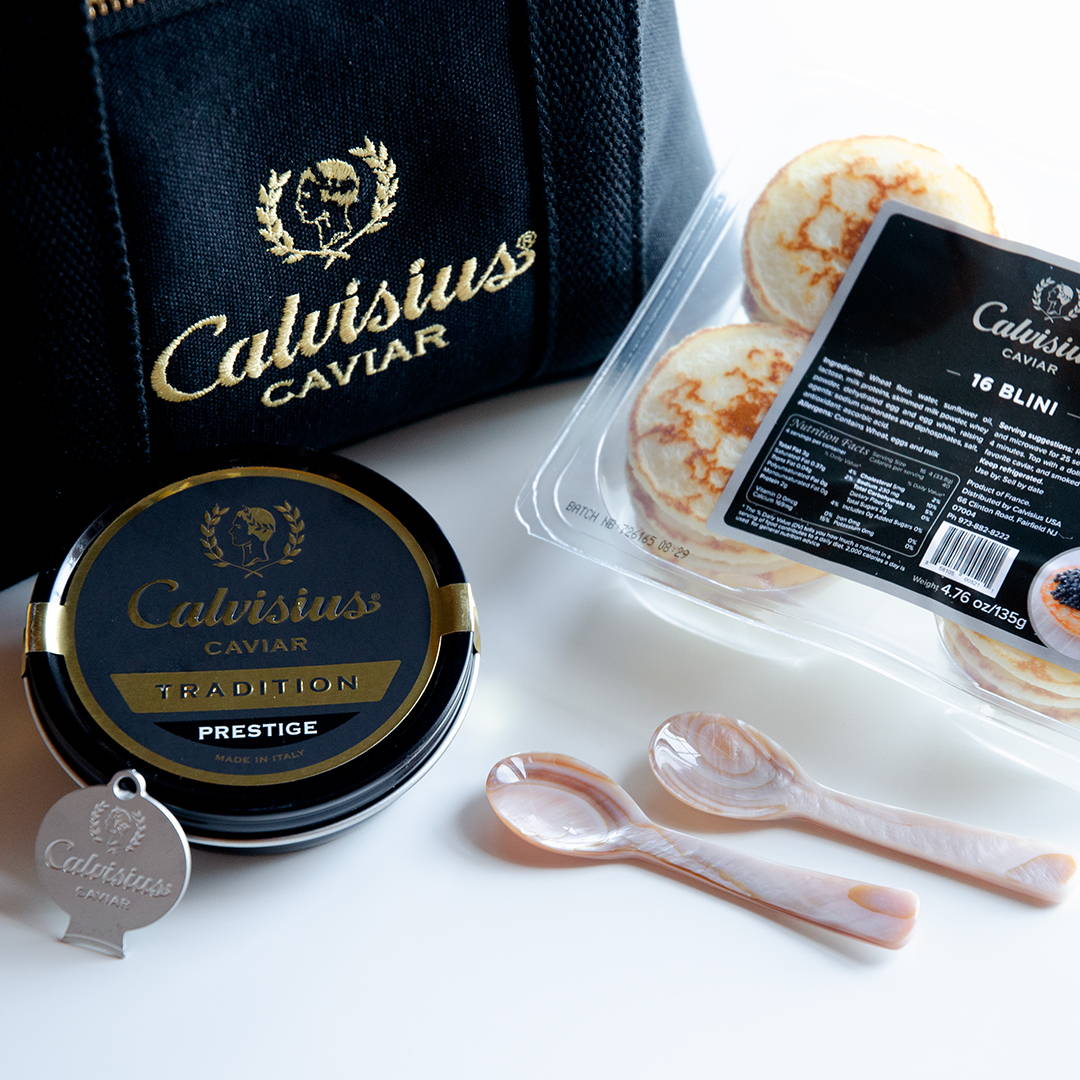 Embroidered canvas cooler bag
Pack of mini blini (16 pcs)

Over 40 years of passion and expert craftsmanship have shaped Calvisius and Ars Italica into industry leaders for both environmental methods and the production of premium-quality caviar.
The sturgeon flourish in two farms in northern Italy: Calvisano, between Milan and Venice (close to Lake Garda), and Canove, by the Ticino Natural Park, for a total of 150 acres of freshwater ponds fed by pristine, natural water, thriving in an environment that is as close as possible to their natural habitat.
All caviars are processed at the headquarters in Calvisano.
Let customers speak for us