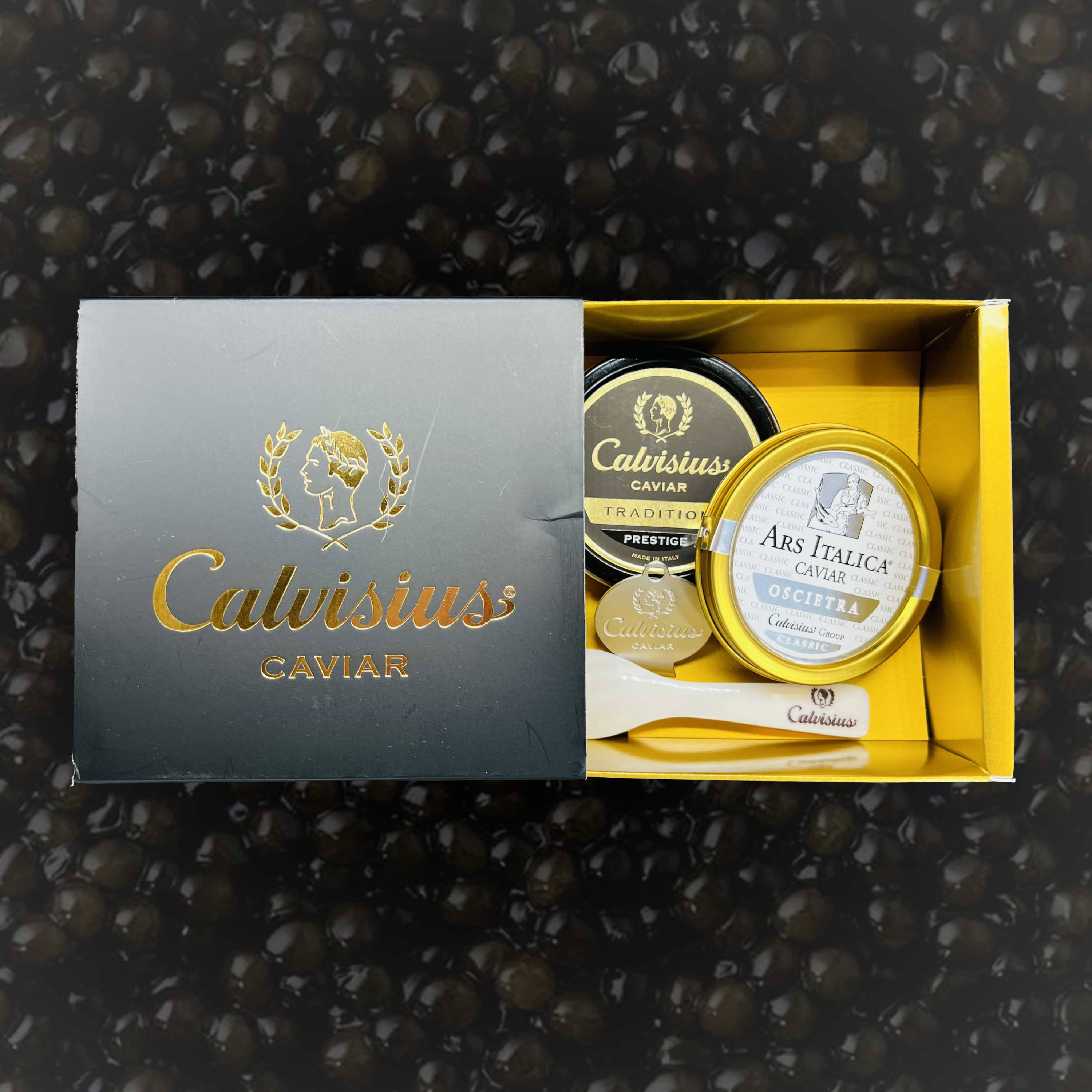 Imagine the look of awe on your guests' faces as you present a beautifully arranged platter of delicate caviar pearls. With its unique texture and exquisite flavor, Caviar is a delightful culinary experience.
Our premium caviar is farmed in Italy, not traded, ensuring you receive only the finest quality product. We offer a variety of caviar types, each with its distinct flavor profile, allowing you to find the perfect match for your taste.
Take advantage of this exclusive opportunity to enter the world of caviar. Our Caviar Essentials Kit lets you indulge in luxury without breaking the bank.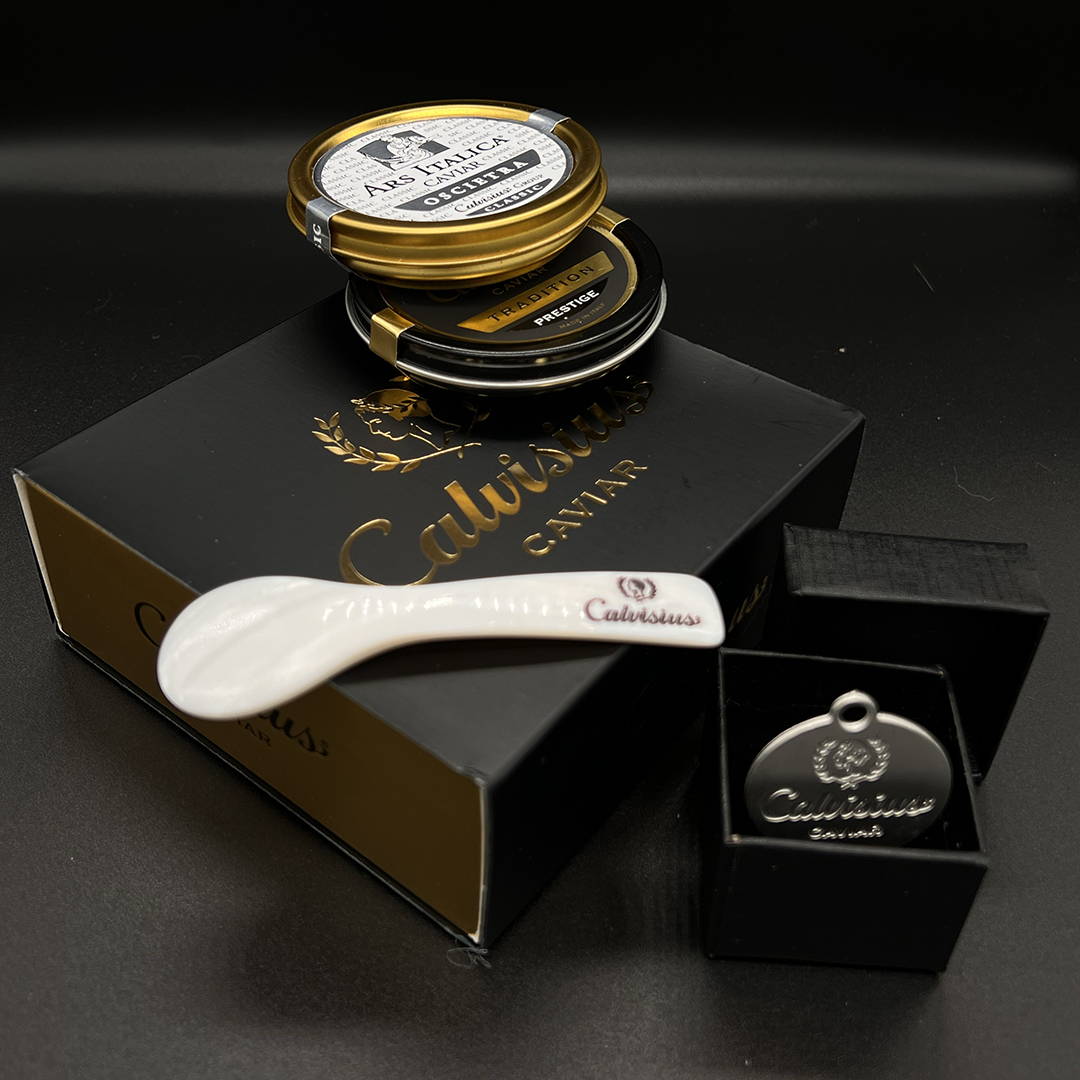 Calvisius Caviar Essentials - The Kit
Tradition Prestige Caviar
Pack of mini blini (16 pcs)

Over 40 years of passion and expert craftsmanship have shaped Calvisius and Ars Italica into industry leaders for both environmental methods and the production of premium-quality caviar.
The sturgeon flourish in two farms in northern Italy: Calvisano, between Milan and Venice (close to Lake Garda), and Canove, by the Ticino Natural Park, for a total of 150 acres of freshwater ponds fed by pristine, natural water, thriving in an environment that is as close as possible to their natural habitat.
All caviars are processed at the headquarters in Calvisano.
Let customers speak for us